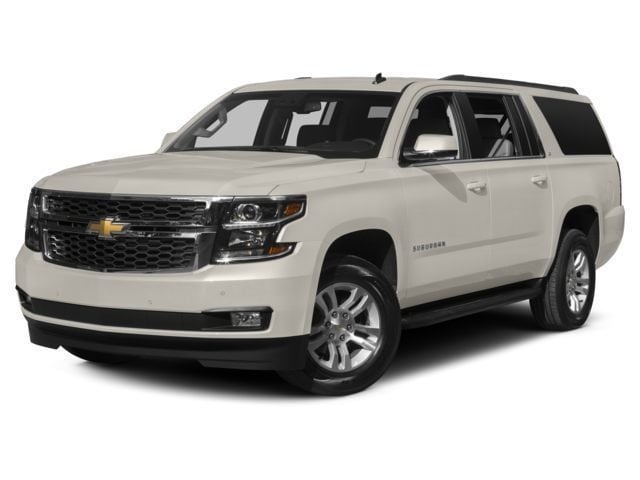 When it comes to excitement and automobiles, there is a lot to be said for first impressions. That is one of the reasons that the 2017 Chevrolet Suburban takes first impressions so seriously. With this years model, the engineers at Chevrolet wanted to make you take a second look and fall head over heels in love with the Suburban. Whether it's the signature trim options, color choices, or anything else, you get more SUV for your investment with a Suburban. So when you are ready to get into an outstanding vehicle from one of the best dealerships in the business, you need to get to Mankato Motors; they do the 2017 Chevrolet Suburban right.
Full Sized but Efficient
For many full sized SUVs you have to balance the perks that you get with the cost of fueling them and keeping them on the road. While some of them can be absolute fuel guzzlers, it doesn't have to be that way. The 2017 Chevrolet Suburban gives you plenty of reasons to love it, but perhaps none is more prolific than at the fuel pump. With a best in class EPA estimated 23 mpg, you can spend more time on the road and less time filling up at the gas station. Can you say the same about your current full sized SUV? Take one for a test drive at Mankato Motors and see just how fuel efficient the 2017 Chevrolet Suburban can be.
Plenty of Room to Roam
Let's face it, the main reason that many of us look into full sized SUV's is for the seating space and the cargo space. With space like that, you have more room to bring your gear with you wherever you want to travel. Cross country or across town, cargo space is at a premium in many SUVs. The Chevrolet Suburban gives you all you could ever want and then some. With a spacious available 121.7 cubic feet of cargo space. If you are full up on passengers, you still get a great 39.3 cubic feet of space behind the third row. See how spacious the interior of the 2017 Chevrolet Suburban can be on the lot of Mankato Motors, you will be glad that you did.