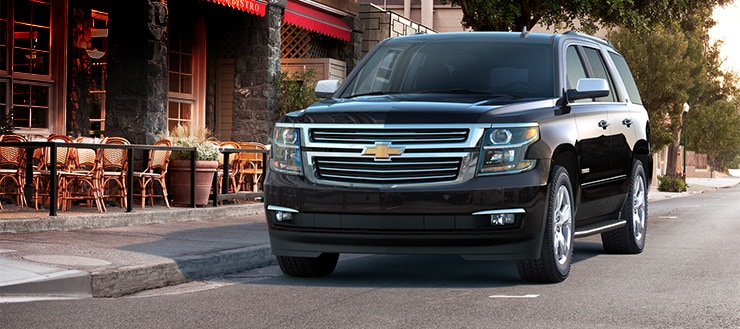 When setting the industry standard for quality in an SUV, you better be able to step up your game big time. When you are talking about the 2017 Chevrolet Tahoe, that is an easy claim to make. This outstanding SUV is all about quality, performance, and great standard and available features. There truly is nothing out there on the marketplace that can match the Tahoe where it matters. So, take that trip to Mankato Motors of Mankato Minnesota and get that little bit extra out of your new SUV that you have been searching for. You can't go wrong when  you go Tahoe, especially from Mankato Motors.
Plenty of Reasons to Love This SUV
While some SUV's only have a couple talking points that set them apart, the Tahoe has plenty. Such great accolades as JD Powers most dependable large SUV, a best in class 23 mpg of EPA estimated fuel economy, and a 355 horsepower 5.3L V8 just to name a few things. The only way to experience them all is in person on the lot of Mankato Motors, they have the selection of these amazing SUV's that you have been looking for, and the service to back it up. Come experience the Tahoe the right way with Mankato Motors.
An Interior you WIll Love to Ride In
It used to be that spending copious amounts of time riding in a vehicle on a road trip was bothersome at best. Many vehicles out there are still that way, but not the 2017 Tahoe. The interior of these remarkable SUV was designed with the passenger in mind. With up to seven available USB ports, you can stay connected or stay charged to your mobile technology with ease. Add in Apple Carplay, Android Auto and the available 4G LTE Wi-Fi and you are never more than a touch of your finger away from your social world in the 2017 Chevrolet Tahoe.