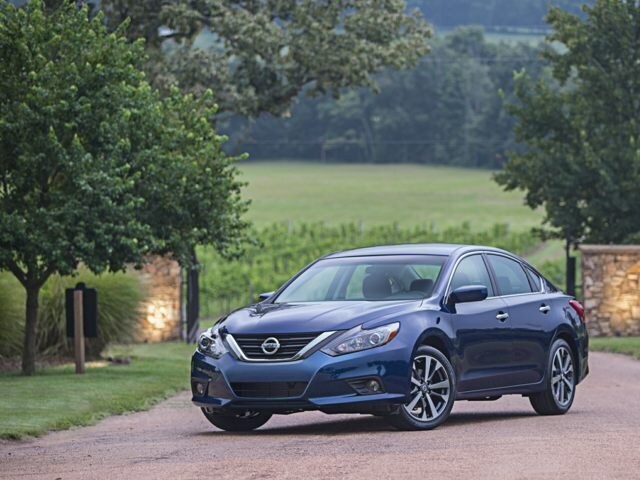 When it comes to vehicle dealerships, no two are created equal. Some give you exactly what they advertise, others not so much. Some have great selection, others are somewhat limited. The point being is that doing your research and choosing a great dealership will go a long way toward easing the pain that many people experience while shopping for a new car. If you want to work with a dealership near Courtland that truly gets you and understands that your time is important, Mankato Motors is where you want to go. They exemplify exactly what a great dealership, and great staff is all about.
Nissan Rogue Near Courtland, MN
There is a lot to love about the Nissan Rogue. Great styling, aggressive stance, and affordability all rolled into one concise package. If you are the type of person that is looking for a compact SUV for a daily commuter that can handle those weekend backpacking trips, take the Rogue for a test drive with Mankato Motors and see all of the great features that this vehicle offers. Whether this is your first SUV, or one hundredth, the Rogue comes in a trim to fit every budget and every lifestyle.
Nissan Pathfinder Near Courtland, MN
If you love everything that the Nissan line of vehicles has to offer, but are looking for just a little bit more room to stretch out your legs, the 2017 Nissan Pathfinder may be the perfect vehicle for you. This great offering gives you up to 79.8 cubic feet of available cargo space; plenty of room for what ever you are bringing for your next big adventure. Take this and all of the other revolutionary Nissan vehicles for a test drive at Mankato's home for Nissan, Mankato Motors and get out on the road to adventure.
Nissan Altima Near Courtland, MN
You already know that Nissan does SUV extremely well, but Nissan also offers a great choice when it comes to mid-sized cars. The Altima stands out from its competitors by not compromising when it comes to style and quality. Great features about in this offering. Features like dual zone climate control, advanced drive assist display, and so much more. Experience all this amazing mid-sized car has to offer at Mankato Motors. Just one trip to Mankato Motors and you will be a customer for life.
Other Nissan Near Courtland, MN
Nissan Cube
Nissan Juke
Nissan Xterra
Nissan Frontier
Nissan Quest
Mankato Motors Also Offers