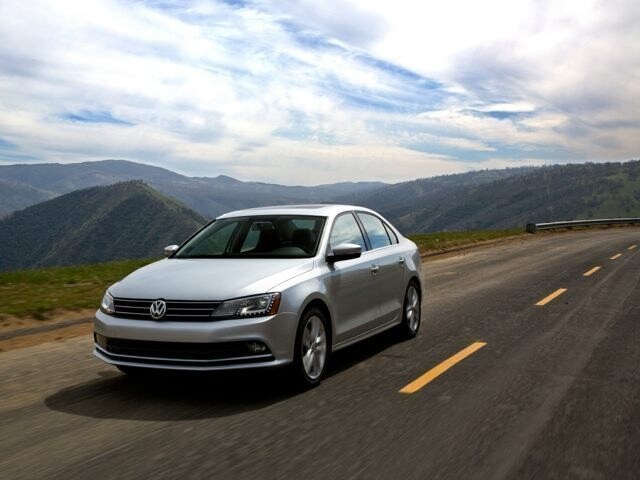 When it comes to life in Courtland, the only thing that can make a good day better is a great car or SUV to get you and your family where they need to go. That means great fuel mileage, an affordable starting price, and the ability to handle what ever mother nature or the highway throws at you. That is exactly what you will get on the lot of Mankato Motors. At Mankato Motors, you will get the entire 2017 lineup of Volkswagen vehicles and much much more. You get sales, service, and pricing that is second to none. Come see why we were voted Mankato's best new and used car dealership of 2017 and see why our brand promises give you a better way to shop for your new vehicle. Mankato Motors, you home for everything Volkswagen near Courtland.
Volkswagen Jetta Near Courtland, MN
One of the great things about living near Courtland is that the city and the northwoods are never more than a short drive away. Wouldn't it be nice to have a dependable compact car that can get you where ever you need to go both uptown or out of town? Get exactly that and infinitely more with the 2017 Volkswagen Jetta. That powerful 210 available horsepower can handle anything that the road can throw at you when it comes to maneuvering through traffic on your daily commute and the up to 40 mpg EPA estimated fuel economy means that you will spend less time at the pump doing it. Come find your new Jetta today on the lot of Mankato Motors and start getting more value out of your daily commute.
Volkswagen Passat Near Courtland, MN
Sure, you could buy just any mid sized sedan and hope that you got a great deal on a quality car. Or you could buy a 2017 Volkswagen Passat from Mankato Motors and know for a fact you got a great deal on the best midsized sedan around. When it comes to value for your hard earned dollar, nothing beats a Volkswagen. The Passat gives you an affordable starting price, great fuel economy, and plenty of legroom for everyone. Add in the exciting available features like a Fender Premium Sound System and a plethora of safety features, and you have the perfect vehicle to get your most precious cargo where they need to go. Test drive the 2017 Volkswagen Passat at Mankato Motors and fall in love with your daily commute all over again.
Volkswagen Atlas Near Courtland, MN
Sure, we could just rest on our laurels that our quality German engineering will persuade you that the 2018 Volkswagen Atlas is in a class by itself, but we would rather you experience it first hand. You can do exactly that on the lot of Mankato Motors. We have a great selection of theses outstanding SUV's that are sure to meed your needs and exceed your expectations. Get great features like America's best bumper to bumper transferable warranty. That means 6 years of peace of mind for you knowing that we have your covered. Add in an affordable starting price, and you can't go wrong in a 2018 Volkswagen Atlas from Mankato Motors.
Other Volkswagen Near Courtland, MN
Volkswagen Beetle
Volkswagen CC
Volkswagen Golf
Volkswagen Golf Alltrack
Volkswagen Golf GTI
Volkswagen Golf R
Volkswagen Sportwagen
Volkswagen Tiguan
Volkswagen Touareg