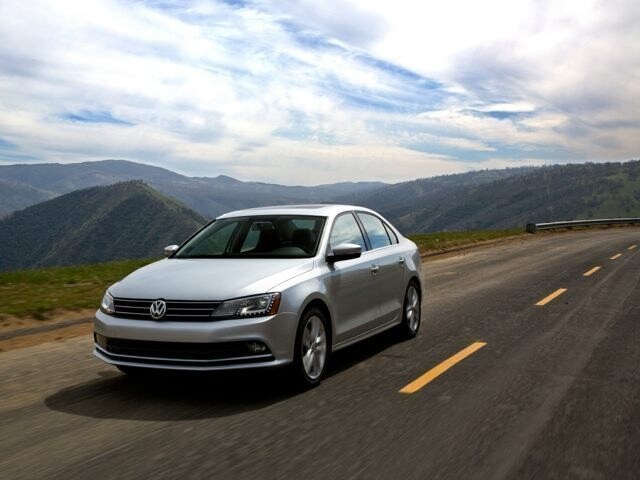 Getting a great deal on the exact car that you are looking for can be a difficult process, with so many people out there claiming to have the next big thing and the best prices around. If you are tired of empty promises and lackluster selection, why not shop at the place your friends, family, and neighbors count on for quality, affordable Volkswagen vehicles? Mankato Motors of Mankato, Minnesota has been voted the best new and used car dealership of Mankato for 2017 and would love to show you what makes them so special. So when you are ready to buy new or trade in a vehicle, come shop with Mankato Motors and get real value for your trade in each and every time.
Volkswagen Jetta Near Faribault, MN
If you love the affordability and economy that comes with owning a compact car, the 2017 Volkswagen Jetta is sure to give you more than one thing to smile about. Start out with the affordable MSRP starting price of around $17,895 and let the rest of the car speak for itself. Get great standard and available features that make driving your new Jetta an experience that you can enjoy, no matter how short the trip. Features like VW Car-Net App-Connect that are designed to put you in control of your entertainment on the go. See this and all of the other great features that are offered in the 2017 Volkswagen Jetta at Faribault's home for Volkswagen vehicles, Mankato Motors.
Volkswagen Passat Near Faribault, MN
Do you dream in mid-size? If so, a mid-sized sedan is the only way to go for you and whoever you want to spend your time on the road with. With comfortable seating for up to five, make that cross country road trip last a little longer this summer or take the long way home from work. Great features, great ride, and affordability all in one package. The 2017 Passat will give you more reasons than ever to find excuses to get behind the wheel. Take one for a test drive with the friendly, knowledgeable staff at Mankato Motors and get started on your next automotive adventure today.
Volkswagen Atlas Near Faribault, MN
Usually getting into a full-sized SUV means a price tag that is sure to make you frown. If you need seating for up to seven and plenty of room for all of your baseball team's gear, then the 2018 Volkswagen Atlas is the way to go. Come see how affordable the new Atlas can be with an MSRP starting price of around $30,500 on the lot of Mankato Motors. See the exciting trim options, experience the unparalleled ride, and see all of the reasons why you should be driving the Volkswagen Atlas.
Other Volkswagen Near Faribault, MN
Volkswagen Beetle
Volkswagen CC
Volkswagen Golf
Volkswagen Golf Alltrack
Volkswagen Golf GTI
Volkswagen Golf R
Volkswagen Sportwagen
Volkswagen Tiguan
Volkswagen Touareg
Mankato Motors Also Offers