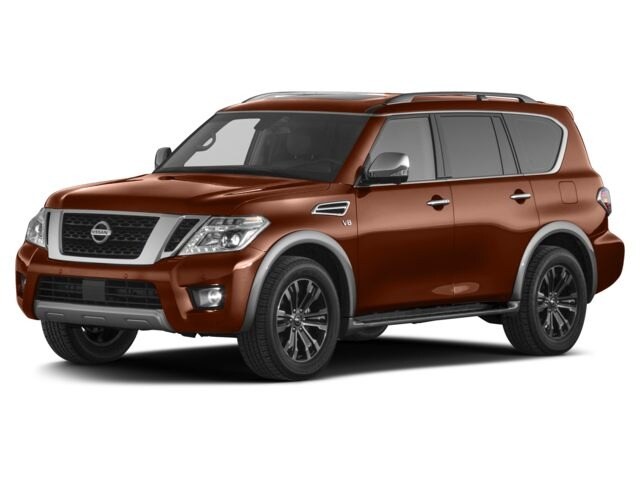 If you are looking for a Nissan dealership that promises you "One low price, plain and simple, always," Mankato Motors is the place for you. With a great selection of both new and pre-owned Nissan vehicles, there is a great chance that Mankato Motors has the exact vehicle that you are looking for. If not, they will go the extra mile to help you get that perfect vehicle that you couldn't find anywhere else. There is a reason that they were voted the best new and used car dealership of Mankato in 2016. See what everyone else already knows when you work with the best around.
Nissan Rogue Near Madelia, MN
For many people, the thought of owning a brand new SUV seems to be nothing more than a dream. Let the staff at Mankato Motors show you just how realistic that dream can be when it comes to the affordable, attractive 2017 Nissan Rogue. With a highly affordable MSRP starting price of around $23,820, it may be closer to living in your driveway than you may have thought. Stop by Mankato Motors for the selection, stay for the value and the great financing options. Mankato Motors, always a great choice.
Nissan Pathfinder Near Madelia, MN
When it comes to a full-sized SUV, there are certainly plenty on the market today. With everyone claiming to have the next big thing when it comes to style, value, and affordability, Nissan has truly hit on something spectacular with the Pathfinder. Get that great full sized SUV you have been looking for with a highly affordable MSRP starting price of around $30,290. With a price like that, there is plenty to love about the Pathfinder. See all that the Pathfinder has to offer on the lot of Mankato Motors, and get behind the full-sized SUV of your dreams.
Nissan Altima Near Madelia, MN
When it comes to the 2017 line of Nissan vehicles, it's not all about the SUVs. While the SUVs are great, there are plenty of things to love about the Nissan Altima as well. This car stands out from its competitors by giving you plenty of standard and available features for your hard earned money. Features ,like the Nissan Intelligent Safety Shield, are designed to keep you and your most precious cargo safe for the long haul. See this and all of the other great features of the 2017 model of the Nissan Altima and Mankato Motors the next time you are in the market for an exceptional midsize car.
Other Nissan Near Madelia, MN
Nissan Versa
Nissan Sentra
Nissan Cube
Nissan Maxima
Nissan Murano
Nissan Juke
Nissan Xterra
Nissan Armada
Nissan Frontier
Nissan Quest
Nissan Titan
Mankato Motors Also Offers