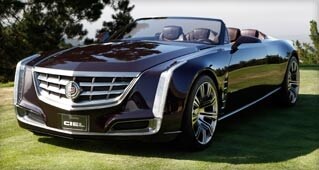 If you are looking for a used Cadillac in Mankato, MN, then be sure to check out our inventory at Mankato Motors. Whether you are looking for a sporty coupe, or a large SUV for the family, Mankato Motors is sure to have it. All of our used vehicles have passed a rigorous inspection and we only sell the very best. Offering quality used vehicles at the lowest price possible, is our mission. We also strive to provide you with the very best customer service possible. We will make sure you have a great time picking out your pre-owned Cadillac at Mankato Motors.
Super Sophistication
Cadillac is known for its super sophistication and every Cadillac model has a style that is truly  head-turning. Quality materials are always found inside, providing the ultimate in comfort and refinement. Every Cadillac is a pleasure to drive and it will get you around Mankato, MN in style. If you are hoping to find a pre-owned Cadillac sedan, coupe, crossover, or full-size SUV, then get in touch with us at Mankato Motors. We will work hard to help you find the Cadillac you have been searching for.
Look Us Up
You can look up our pre-owned inventory of Cadillac models online on our user-friendly website from the comfort of your home. Or, feel free to get in contact with us and let us know what you are looking for. We will help you find the exact model you want, at a price that is affordable. You can give us a call, send us an email, or stop by Mankato Motors in Mankato, MN at any time. We look forward to helping you with this exciting purchase soon.