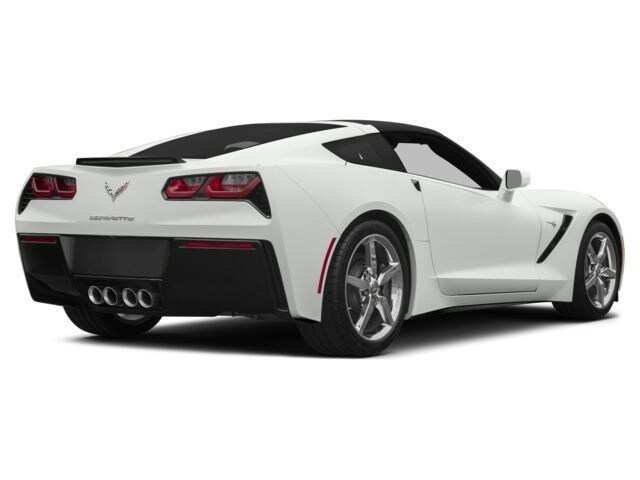 Don't hesitate another moment if you have been waiting to get yourself into a 2017 Chevrolet Corvette Grand Sport In Mankato. Delivering modern engineering and technology in a body that pays homage to its racing heritage, the Grand Sport is a special vehicle that will give you plenty of thrills. At Mankato Motors, you will enjoy a thorough demonstration and a seamless transition from inquiry to delivery.
Built To Go
Indulge all your childhood dreams with the 2017 Chevrolet Corvette Grand Sport In Mankato. Classic muscle car lines with modern advancements offer a remarkable drive that will not only thrill but will forever set the benchmark for performance. Travelling from 0-60 in 3.2 seconds is standard, as is the fantastic stopping power of Brembo disc brakes on each corner. Enjoy the throaty note of the performance exhaust and deconstruct every second of your drive with the Performance Data Recorder.
All The Special Touches
Nothing has been compromised in the 2017 Chevrolet Corvette Grand Sport In Mankato. You get all the go fast bits on the outside and the inside has been designed to welcome you and make driving that little bit easier. A driver-centric cockpit puts all the controls in easy reach, lightweight aluminum highlights add a touch of quality to the trim and connect your phone to allow you to make and receive calls and browse your playlists via the handy color touchscreen.
2017 Chevrolet Corvette Grand Sport Colors
Watkins Glen Gray Metallic, Torch Red or the Corvette Racing Yellow Tintcoat. Which of the nine colors will suit you? We know they all suit the 2017 Chevrolet Corvette Grand Sport In Mankato, so whichever you pick, should be based purely on the one you like best. Mankato Motors can help you customize this sporty offering to suit your personal needs.
Other 2017 Chevrolet Corvette Grand Sport Colors
Admiral Blue Metallic
Arctic White
Black
Blade Silver Metallic
Black Rose Metallic
Long Beach Red Metallic Tintcoat