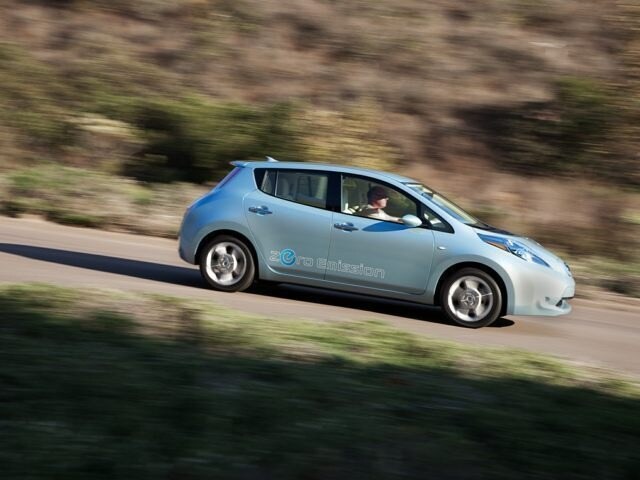 If you are in the market for an attractive, efficient vehicle that is not afraid to take on the world one mile at a time, the Nissan Leaf gives you plenty to love. Whether you are in the market for an eco-friendly vehicle for daily commuting to reduce your carbon footprint or if you are looking for a more efficient way to avoid high gas prices, the Leaf will not leave you smiling each and every time. So if the Leaf is potentially in your future, then you need to shop online, stop by, or give Mankato Motors a call. They will help you find the Leaf that you are looking for in the exact color, trim, and price range that you are looking for without all of the headache that traditionally comes with shopping for a new car. Mankato Motors, always giving you the right vehicles at the right time.
Eco-Friendly and Fuel Efficient
It seems like gas prices are always on the rise, and everyone is looking for a way to reduce the pain at the pump when it comes time to fill up their car. If you are tired of paying a premium for fuel, the Nissan Leaf may be a great choice for you. With an impressive range of up to 107 miles running only on your batteries charge, you can make that commute for less money than ever before. If you have never driven the 2017 Nissan Leaf, there is no better time than now to see what you have been missing and start saving than today. So take that short drive to Mankato Motors or shop online and find the perfect vehicle at a low price and fall in love with your new Nissan Leaf for the first time.
Affordable Efficiency
When it comes to the Nissan Leaf, you already know that you have a stylish, fuel efficient, eco-friendly vehicle that performs when you need it to, but did you also know that this marvel of automotive engineering is surprisingly affordable? While in years past, an electric vehicle would be priced out of many people's car budgets and not even be a consideration, Nissan has done it right with the Leaf and kept it affordable for many people. With an MSRP starting price of around $30,680, you may be closer to bringing one home then you have ever thought before.