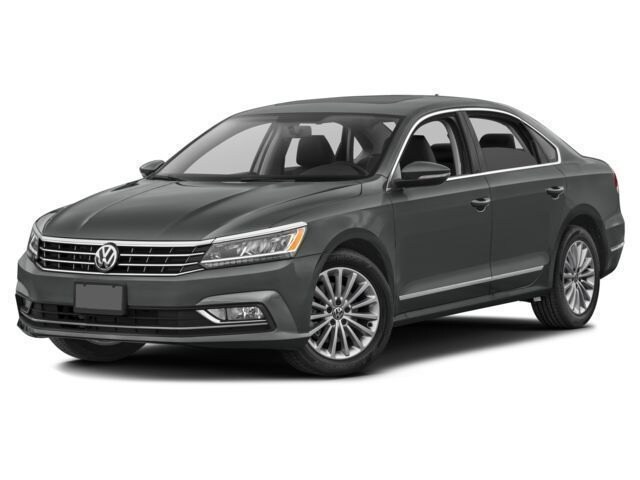 If you are looking for a friend in the automotive sales industry that can help you choose the perfect vehicle to fit your life and your budget, the amazing sales staff at Mankato Motors of Mankato Motors is here to help. Get great brand promises that mean we back up what we say in writing; to include but not limited to having the right vehicle at the right time, one low price plain and simple, and the comfort of knowing that you can't buy the wrong car from us. So if you are seriously considering a great new Volkswagen vehicle near New Richland, let us show you the way. Mankato Motors, the name you need to know for quality, affordable Volkswagen vehicles near New Richland.
Volkswagen Jetta Near New Richland, MN
The Volkswagen Jetta has a history of reliability and affordability that spans the years. Whether you have driven one before, or are just looking to buy your first, the Jetta takes driving to the next level. Choose your ltrim, your horsepower, your features, and get going on your adventure. It truly is as easy as that. Well, that is if you shop with Mankato Motors. Their excellent on site selection means that they probably have that exact vehicle that you are looking for already on their Mankato Minnesota lot. Stop by and see just what they can offer you; only at Mankato Motors.
Volkswagen Passat Near New Richland, MN
If the Jetta had a bigger, roomier sibling, it would definitely by the 2017 Volkswagen Passat. This mid-sized sedan picks up where the Jetta leaves off. Giving you a little more room to stretch your legs without overstretching the price tag. Come get style and comfort with an affordable MSRP price tag of around $22,440. Your new Passat is waiting for you on the lot of Mankato Motors. Come get yours today. You are going to love this place and you are going to love this car, guaranteed.
Volkswagen Atlas Near New Richland, MN
When life demands a full-sized SUV, the engineers at Volkswagen have met the call. The 2018 Volkswagen Atlas gives you that full seating for seven that you are looking for, plenty of power to tow your toys with you, cutting edge technology features, and an oh so affordable pricetag. Thats right, you can get the all new Volkswagen Atlas for an amazing MSRP price tag of around $30,500. Come take one for a test drive and see why the Atlas simply makes sense for anyone that needs space for the whole family without breaking the bank at Mankato Motors.
Other Volkswagen Near New Richland, MN
Volkswagen CC
Volkswagen Golf
Volkswagen Golf Alltrack
Volkswagen Golf GTI
Volkswagen Golf R
Volkswagen Sportwagen
Mankato Motors Also Offers