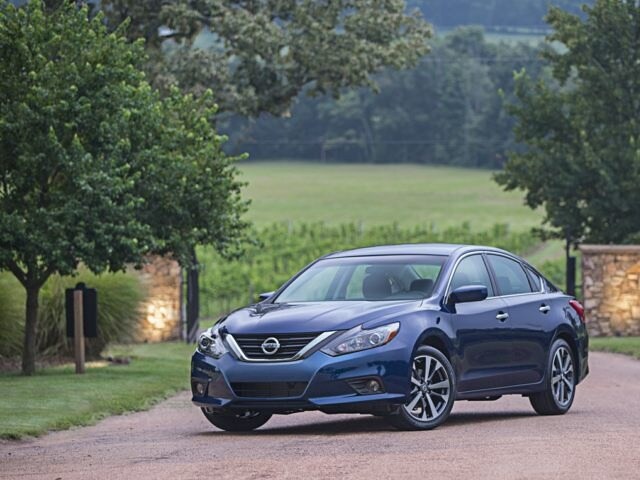 With so many years of outstanding Nissan vehicles, it is safe to say that the 2017 lineup will be at least as good or better than their predecessors. At Mankato Motors, we are proud to say that this is true and would like to invite you to our Mankato Minnesota lot to experience them for yourself. Whether you are looking for an outstanding car, like the 2017 Nissan Altima, or any other great vehicle you can find them here. Near or far, it is always worth the trip to find the perfect vehicle to get you where you need to go. Mankato Motors, Minnesota's home for the 2017 Nissan Altima.
Affordable, Yet Practical
When it comes to shopping for a new car, you want something that will get you where you need to go, but not have to spend a fortune to do so. Thankfully, for those of us that care about looks at practicality, the Nissan Altima sets the bar extremely high. With an MSRP starting price of around $22,500 and an EPA estimated fuel economy of 27 mpg city and 39 mpg highway, you can get great fuel mileage and look good doing it. Take one for a test drive and see the reasons you should own one stack up right in front of you. Take the trip to Mankato Motors and see just how affordable the Nissan Altima can be.
Pick Your Perfect Version
Sure, base models are a great way to affordably get into a make and model of vehicle that you love, but for those of you that are looking for something a little different and a little more special, the Altima has something special in store for you. The Flagship of Nissan Altima would have to be the 3.5 SL. This version comes with an exciting 270 horsepower courtesy of a 3.5L V6 engine, 18" aluminum-alloy wheels, and a power sliding glass moonroof just to name a few things. So when you are ready to leave standard in the dust, come find your perfect 2017 Nissan Altima on the lot of Mankato Motors, you will be glad that you did.