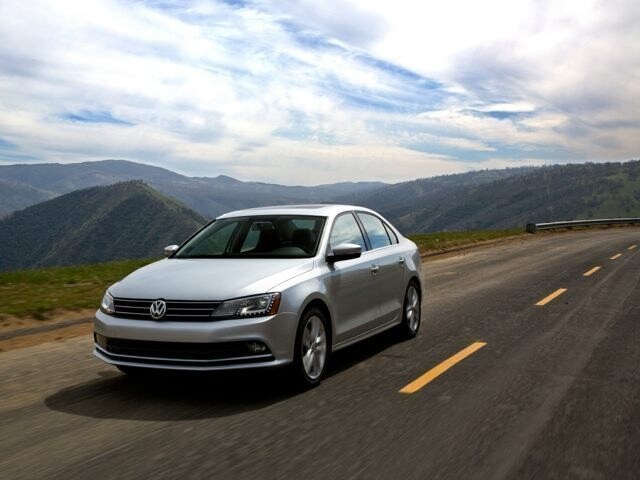 If you are looking for an affordable vehicle near Waseca that will meet your needs and exceed your expectations, Mankato Motors is the name that you need to know. From the fun to drive 2017 Volkswagen Jetta, to the spacious and surprisingly affordable 2018 Volkswagen Atlas, we have the selection that you have been looking for at prices that you can afford. Come see them all in a relaxed shopping environment that will put the fun back into car shopping all over again. Mankato Motors, giving you brand promises that are more than just words, they are a way of doing business that puts your needs first.
Volkswagen Jetta Near Waseca, MN
When is the last time that you have been behind the wheel of a Volkswagen Jetta? Whether this is your first time or one hundredth time, the Jetta never fails to impress. From great response, excellent fuel economy, and cutting edge technology features the Jetta has it all. The 2017 model year truly has something for everyone. Come find yours on the lot of Mankato Motors, or shop our easy to use web page and schedule your next test drive today. You are going to love this car, and love these prices. Mankato Motors, Waseca home for the 2017 Volkswagen Jetta.
Volkswagen Passat Near Waseca, MN
Versatility. It's worth its weight in gold when it comes to your car. The 2017 Volkswagen Passat gives you the versatility that you need out of your midsized sedan. Get seating space for  five with plenty of legroom for everyone, plus plenty of cargo space for whatever you need to bring with on your next business trip. Add in an affordable MSRP starting price around $22,440, and midsize has never been so affordable. Come find yours, or let us help you design the car of your dreams at Mankato Motors. Great cars, great prices, and great service only at Mankato Motors.
Volkswagen Atlas Near Waseca, MN
If you are looking to step out of a car or compact SUV into the world of full sized SUV's, that first step can be a doozy. Often full sized SUV's come with oversized price tags, but it doesn't have to be that way. The 2018 Volkswagen Atlas gives you that seating and cargo space that you are looking for, without pricing itself out of the market. Get an Atlas for a MSRP starting price of around $30,500, and leave plenty of room in the budget for those available features that you can't live without. Experience the all new Atlas first hand on the lot of Mankato Motors. Great cars, great prices, always at Mankato Motors.
Other Volkswagen Near Waseca, MN
Volkswagen CC
Volkswagen Golf
Volkswagen Golf Alltrack
Volkswagen Golf GTI
Volkswagen Golf R
Volkswagen Sportwagen
Mankato Motors Also Offers