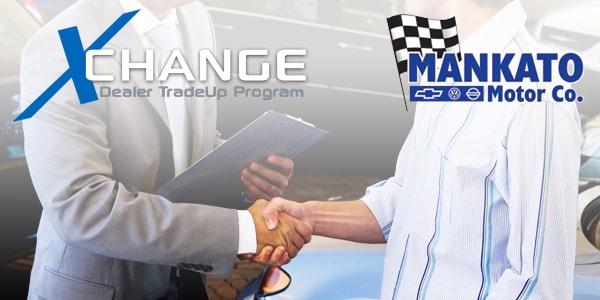 Mankato Motors Vehicle Xchange Program allows you to drive home in a different vehicle today with little or no money down! 
Above Market Value for your vehicle
Low Monthly Payments
Better Financing Terms
Longer and more comprehensive warranties
Lower fuel costs and increased miles per gallon 
Lower cost of driving 
Lower maintenance and repair costs
Latest safety and security technologies
Brand new comfort and entertainment features
Due to recent increase in demand for reliable, locally owned vehicles, we are participating in the Xchange Dealer Trade Up Program.
The Condition of the Vehicle
If you would like to find out more about our Xchange Program - fill out the form below or call our Sales Managers at 507-625-5641.